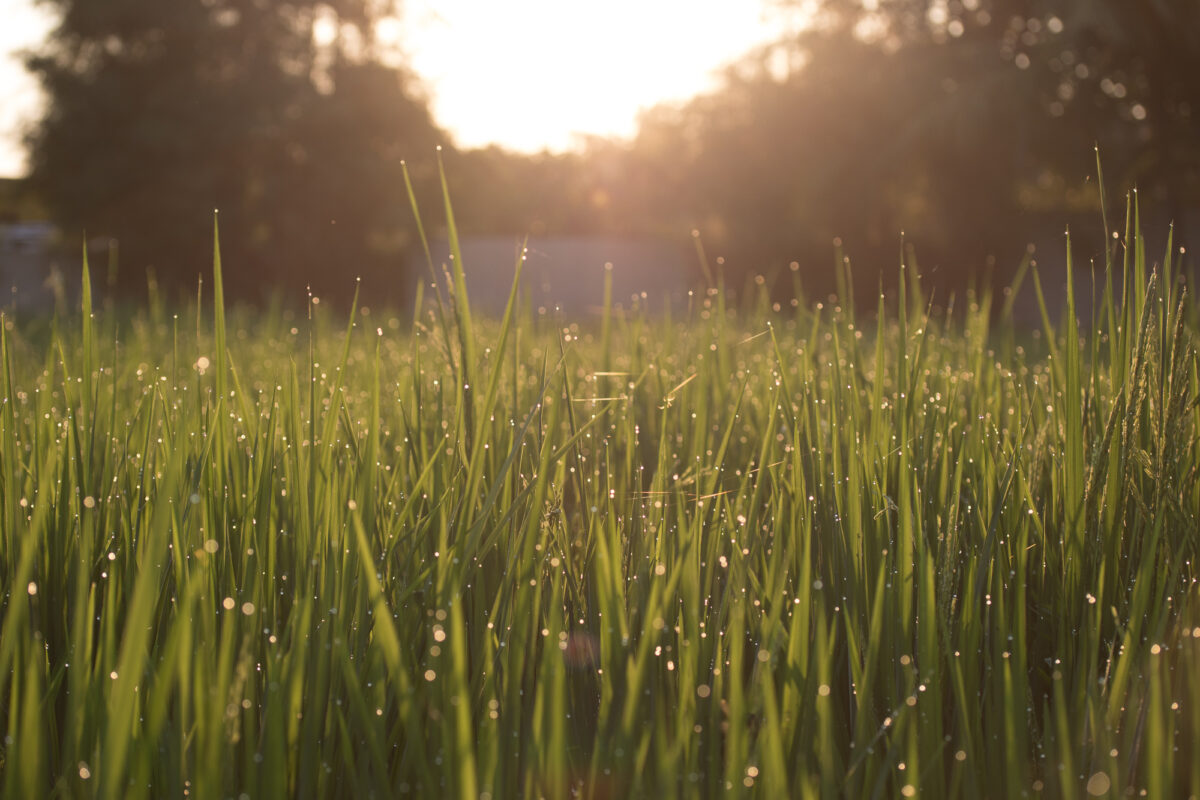 And why are Health Coaches important?
Have you ever heard of a Health Coach? Do you find yourself wondering what a Health Coach is and why they are becoming more and more important these days? And what is actually the difference between a Health Coach and a nutritionist?
As soon as I tell people I'm a Health Coach I often receive weird looks. Most people immediately think I know everything about every piece of food, I count calories all day long and I judge them for not eating healthy. That's not quite right.
I am a Holistic Health Coach, and not clinical nutritionist. Do you know the difference? Today I'll shine light on all this questions and help you to understand why health coaches are so important nowadays.
Why are becoming Health Coaches more and more important?
The number of chronic diseases like e.g. diabetes and Hashimoto are increasing rapidly. What's the reason for that?
Here is one of the main reasons: the modern lifestyle and the food we eat nowadays are not aligned with your genes.
We consume way too much artificial (and natural) sugar, overbred plants, preservatives, or even worse antibiotics. This is not what our body is built for. Our body is really good to process real, high-quality vegetables, meat from healthy animals, and natural fruits. Bad food choices, not enough movement throughout the day, and unhealthy lifestyle choices (smoking, alcohol, sleep deficiency) can lead to obesity. Being obese is one of the main reasons for chronic diabetes and other chronic diseases.
On top of that, the current health system is not built to prevent illness and does not promote the idea of healthy longevity. Conventional medicine is helpful, yes, but not always the only solution. Way more important is prevention so that people in risk groups can prevent chronic disease. Education is missing. And to be honest, we only see the doctor if we have a problem. We never go there to prevent problems in the first place, right?
Here are some shocking facts:
In 2016, more than 1.9 billion adults aged 18 years and older were overweight. Of these over 650 million adults were obese.
In 2016, 39% of adults aged 18 years and over (39% of men and 40% of women) were overweight.
Overall, about 13% of the world's adult population (11% of men and 15% of women) were obese in 2016.
The worldwide prevalence of obesity nearly tripled between 1975 and 2016.
Smoking is still one of the main reasons for early death
One-third of people over age 65 take more than 5 different pills every day, which leads to unwanted side effects.
What are common health consequences of overweight and obesity?
The numbers show that overall we have 4 main non-transferable illness in our current society:
cardiovascular diseases (mainly heart disease and stroke), which were the leading cause of death in 2012;
diabetes;
musculoskeletal disorders (especially osteoarthritis – a highly disabling degenerative disease of the joints);
some cancers (including endometrial, breast, ovarian, prostate, liver, gallbladder, kidney, and colon).
What causes obesity and overweight?
an increased intake of energy-dense foods that are high in fat and sugars; and
an increase in physical inactivity due to the increasingly sedentary nature of many forms of work, changing modes of transportation, and increasing urbanization.
Source: Obesity and overweight. World Health Organization; 2020. Licence: CC BY-NC-SA 3.0 IGO.
Are you passionate about Health?
Become A Health Coach
Explore the option to become a Health Coach yourself – you are needed.
But what can a Health Coach do?
I know all those numbers are horrifying and I highly recommend to have a look at your country in specific.
A Health Coach is not a doctor or medical practitioner. He can't replace the advice from a doctor when it comes to serious issues. But he can help you to prevent chronic disease and also can help to optimize your life once you've been diagnosed with a chronic illness. In some very rare cases, a Health Coach can help you to overcome a chronic disease like diabetes.
I know one case, where a man (he's a distant friend of mine) with chronic diabetes was able to reduce medications and finally is able to live completely without medications, by just changing his lifestyle. That is so inspiring, right?
I think many people experience unnecessary suffering because they don't know what they need to change and how to do the change. And that's exactly where Health Coaches enter the game. A Health Coach helps you to do better lifestyle choices. He supports you and offers you many resources to live healthier. That's why they are so important. They can help you to prevent chronic disease and support you on your health journey. A Health Coach promotes long term health.
Invest in yourself is the best investment you can ever make.

– Mohsin Jameel
This can a Health Coach do:
Supports you in lifestyle changes. Long-lasting change in food and lifestyle aligned with your genes, to prevent chronic diseases like diabetes and to live a more active life. A Health Coach supports you in reaching your goals.
Educating about functional medicine. In functional medicine, everything is focussed on prevention and regression, instead of managing your health with medications once it's already very late.
Disclaimer: A Health Coach does not replace the doctor. A Health Coach can not diagnose any disease nor can he prescript/recommend medicine. He can help you to prevent disease and enables you to do lifestyle changes.
Health Coach vs. Nutritionist
A nutritionist is an expert when it comes to detailed nutritional protocols and nutrition consultation. This profession is often very strictly regulated.
A Health Coach is specialized in supporting his clients in setting realistic goals and to achieve them. Nutrition is just one aspect of health coaching, movement, lifestyle choices, and a healthy mind are equally important.
Ready to take the next step?
Are you ready to change your life, to promote long term health? Start your health journey today and get the support you need to achieve your goals.
You want to learn more about my current Coaching Program? Here you will find all the details: more details
If you are ready to start today, apply for a free 1:1 Coaching Session today.
You are passionate about Health and want to share your knowledge?
You are keen to explore the option to become a Health Coach yourself? Step into your full power and help other to achieve their unique Health Goals. Learn more about becoming a Health Coach
Don't miss any updates & offers!
And get your weekly inspiration right into your inbox.